Brenda Gilroy
Brenda Gilroy is the Manager of the Property Management Division at Royal LePage. She is a graduate of Sauder School of Business and has 18 years' experience in the Property Management field. Brenda is an organized, efficient and honest professional who oversees each property in her portfolio with keen attention to detail while expertly addressing all issues, regardless of the challenge. She manages a wide range of residential properties such as condos, single family homes, suites, townhomes and apartment buildings. Her excellent communication skills, dedication and bubbly personality make her a pleasure to work with.
Contact Brenda today whether you are looking to have your investment property managed or you are looking for a new rental to call home.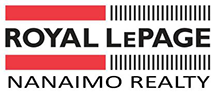 Toni Forsyth-Whitaker
Bookkeeper
Toni Forsyth-Whitaker is the Bookkeeper at Royal LePage Property Management. She was born and raised on Vancouver Island and graduated from Vancouver Island University for Applied Business Technology in 2014. She has over seven years experience in office administration and has been in property management for five years.